Dreamin' About Post-Quarantine Travel! Egypt
During my quarantine imposed lock-down, my wanderlust grew and I started to dream of the next trip I would take post-quarantine: an Egyptian adventure of a lifetime. As each day passed, I became increasingly fascinated with researching activities and cultural experiences which were off the beaten tourist track and would give me a real taste of Egypt.
Simply continue reading to learn more about some of the experiences that I have added to my bucket list and intend to check off on my future 7-10 day trip to Egypt.
Unique Attractions and Activities
World class beaches:
While roughly 95% of Egypt is covered in dry desert, Egypt features a coastline that's even longer than Florida and boasts a multitude of stunning beaches. While some of Egypt's most popular beach resorts, such as Sharm el Skeikh and Hurghada, are often overcrowded, Marsam Alam and El Gouna offer underrated picturesque beaches. On my post-quarantine Egyptian adventure, I plan to visit Mahmya Beach on Giftun Island which has power soft white sand and balmy turquoise water.
Windsurfing lessons:
Dahab, which backs on to the Gulf of Aqaba, offers the perfect conditions for windsurfing. I look forward to taking introductory windsurfing classes in Dahab's lagoon, which is almost fully enclosed and offers beginner-friendly conditions.

A real desert oasis:
I predict that one of the highlights of my upcoming trip will be taking a refreshing dip in Cleopatra's Pool at Siwa Oasis, an authentic desert oasis located in Egypt's Western Desert. While Cleopatra never made it to Siwa Oasis, it is possible that Alexander the Great may have swam in Cleopatra's Pool during his trip to Siwa when he went to visit an oracle.
The Great Pyramid of Giza:
Since I was a child, I always dreamed of visiting the great Pyramid of Giza, one of the oldest pyramids in Giza that towers over the desert plain it sits on. Another reason why I can't wait to see it in person is that it's the oldest of the Seven Wonders of the Ancient World and is the only wonder that is still in reasonable condition.
Cultural Experiences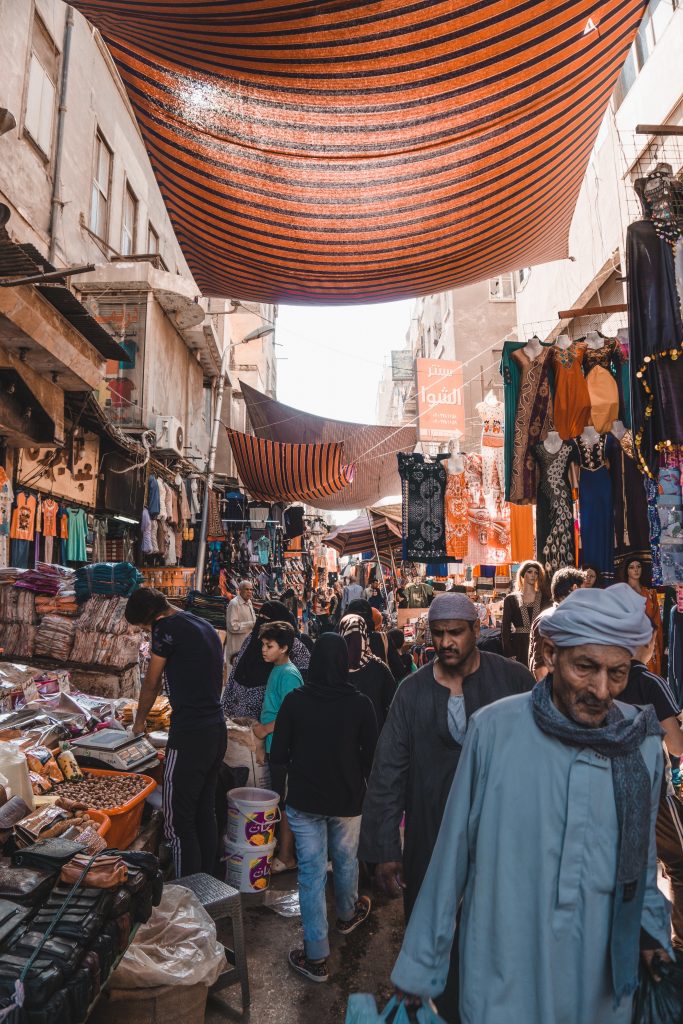 Visiting a traditional Nubian village:
One of the reasons why I love exploring the world is getting the chance to interact with local individuals all over the world. It brings me so much joy to learn about rich and diverse cultures. When I visit Egypt, I plan to take a half-day trip to a traditional Nubian village. The Nubian migrated north to Egypt to farm around the Nile about 8,000 years ago and have a fascinating history. Today, many Nubian families still farm the land in Egypt and continue in their ancestors' footsteps.
One fact that I find fascinating about Egypt's Nubian population is that they have developed their own unique language, which they are not permitted to teach to outsiders.
Comfortable Accommodation Options
Villa Belle Epoque:
Villa Belle Epoque is a charming boutique hotel in Cairo which offers plush suites in a historic 1920's villa. I'd love to stay at Villa Belle Epoque as it's a great sanctuary from the hustle and bustle of Cairo's busy city streets and even offers a tranquil garden and pool.
Sunrise Montemare Resort:
For part of my Egyptian trip, I would love to stay at the Sunrise Montemare Resort, which offers a luxurious private oceanfront and an adults-only resort located in Sharm El Sheikh. Every beautifully appointed room boasts a private balcony or terrace with a sea or garden view. I can already imagine watching the sunset from my own private balcony!
Dining Options
Koshary Abou Tarek:
Koshary Abou Tarek is a takeaway-style eatery found in downtown Cairo that serves koshary, one of Egypt's national dishes. Koshary is a vegetarian-friendly dish consisting of pasta, rice, lentils, chickpeas, and fried onions and is covered in a delicious garlic and tomato-based sauce. I love tasting local dishes around the world and can't wait to taste koshary for the first time.
Naguib Mahfouz Cafe:
Naguib Mahfouz Cafe is hidden deep in the Khan el Khalili market and is a much loved cafe named after one of Egypt's most famous writers. One of the reasons why I'm excited to dine at Naguib Mahfouz Cafe is that they offer a wide array of traditional Egyptian dishes and sides, shishas, and fresh juices.
So once it's safe to freely travel the world again, I can't wait to book my flight to Egypt and experience all of the sights, experiences, and foods which I have listed above. As Egypt is a vibrant travel destination, they have far more to offer beyond museums and pyramids alone. I'm looking forward to spending 7-10 days exploring Egypt's treasures.