Financial Freedom and How to Attain It
Every individual wants to attain financial freedom. It signifies that a person has financial investments, sufficient savings, and on-hand cash that can afford the desired lifestyle for themselves or their family. Having financial freedom also means that you have pursued your chosen career and can retire comfortably with your growing savings. This also denotes that your money is working for you and not the other way around.
Everyone has faced challenges such as profligate spending, increasing debt, or monetary emergencies. These problems will hinder and burden you from reaching your objective. It is important to define key points and habits that will help you on your road to financial wellness.
FINANCIAL FREEDOM KEY POINTS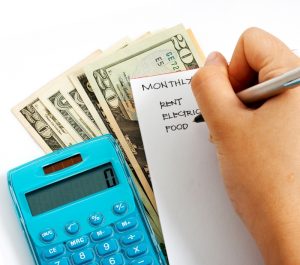 Set both small and large life objectives. This includes your lifestyle and monetary objectives. After setting your target, you can create a plan that will help you reach your goal.
Budget your money. Pay your credits and stick to your budget plan. This will cover your needs and help you carry minimum debt. You also need to watch your credit.
Have investments or get yourself a financial consultant. It is beneficial to have knowledge of current tax laws or establish automated contributions to your company's retirement plan. Setting up an emergency fund is also highly recommended.
When possible, you must be frugal and live below your means. Don't hesitate to negotiate or ask for better offers and options.
Always remember that replacement is more expensive than maintenance. Take care of your body and health as well as your personal belongings.
HABITS THAT CAN HELP ATTAIN FINANCIAL FREEDOM
1.) GET ADVICE FROM AN EXPERT
By hiring a financial expert, you can become educated on how to properly handle your finances and receive guidance on how to make good choices that will prevent financial problems. There are many experts that you can consider, such as nonprofit credit counseling agencies, accredited financial counselors, or local county extension specialists. You do not need to have massive wealth or a set amount of money to get advice from a financial expert.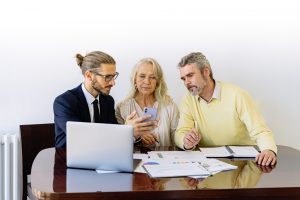 2.) LIFE GOAL
Create a list of the lifestyle that you want, your target year or date of achievement, and your current balance on your savings account. You must also be specific in listing your objective to have a higher possibility of achieving your goal. You can establish financial milestones at constant intervals from the current date to your target date.
3.) SAVE MONEY
One of the standard pieces of advice that you can get from a financial expert is to pay yourself first. Register for the retirement plan of your company and take advantage of the contribution benefits. Moreover, set aside an emergency fund for any future unanticipated expenses.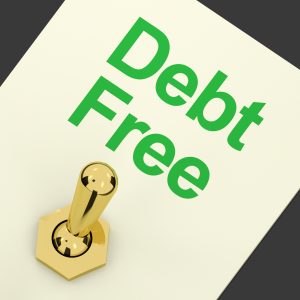 4.) PAY DEBTS AND DUES
Loans with lower interest rates such as mortgages and student loans are less menacing to your finances. On the other hand, credit cards can cause a significant accumulation of high-interest debt. This can create a situation where you might be submerged in debt for many years.
5.) MONITOR YOUR CREDIT
Your credit report can affect any interest rate associated with your home, car, or truck loans. This also includes store and credit cards, as well as refinance. It likewise influences life and car insurance. Get your free report here.
6.) LEARN WHAT MUST BE LEARNED
Make sure you adjust your financial investments based on information about current financial events and news in the stock market exchange. Staying aware of important details is your responsibility as an investor or stock trader. Also, make sure to not overspend your credit card by knowing and staying within your credit limit.
7.) INVEST
Investing is a tested and proven way to grow your funds. Whether you go for an IRA or a 401(k), you must do your research first and decide which direction you want your investment to go. However, the most important step is taking initiative.
8.) TAKE CARE OF YOUR BELONGINGS
The key to saving money is maintenance. Taking care of your property and items means that they can last longer.
9.) MASTER THE FRUGAL WAY OF LIFE
It may seem difficult to master living below your means, but it is proven that most wealthy people lived frugally before gaining wealth. This means that you have to choose wisely and purchase items that are important and necessary. It is your responsibility to take good care of your belongings!
10.) BUDGET YOUR FUNDS
Creating a monthly spending plan for your household can keep your cost savings on target until all the bills are paid. This will also boost your willpower to achieve your goals and can prevent you from the temptation to spend your money lavishly.
In conclusion, the likelihood of attaining financial freedom can increase drastically if you minimize your debt, save money, and control your credit. With these in mind, you will be able to live the lifestyle that you want while also being able to provide for yourself and your family.
Xotic Properties are experts at real estate investing.
Want to learn more about how we can help you gain financial freedom?
Contact us today! http://xoticproperties.com/contact-us/

Be sure to tell us in the comments "I want financial freedom!"