Riding The Financial Waves Caused By Election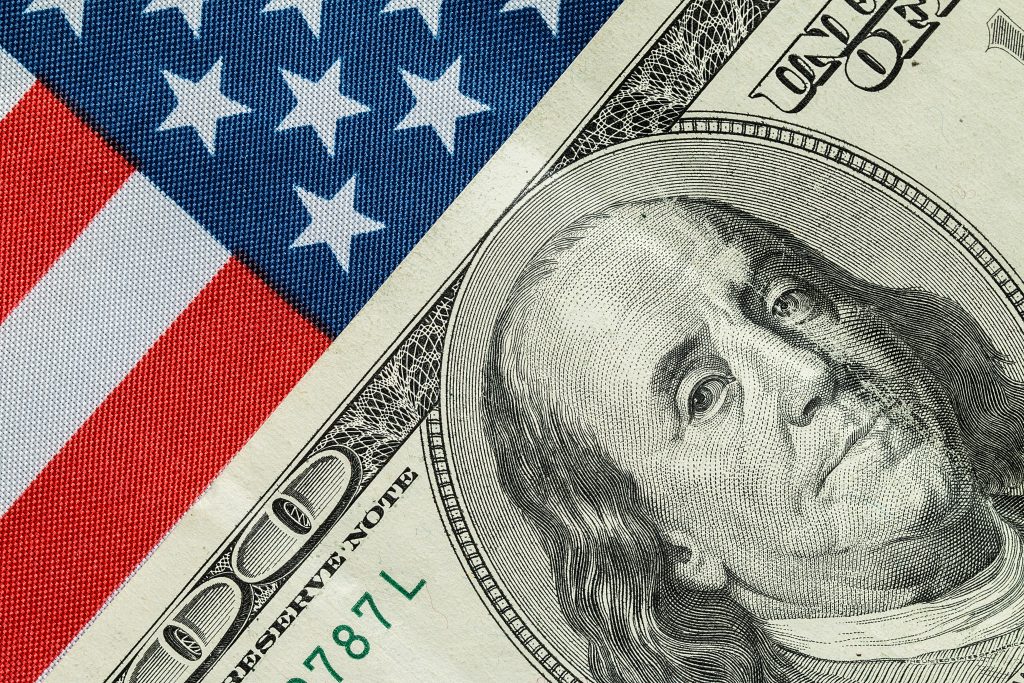 As always, election years historically bring huge uncertainty to society, particularly to the housing market and stock market. This uncertainty usually translates to economic volatility. The same is seen with the 2020 presidential election.
Government changes, combined with speculative and drastic doomsday headlines, make the working man worried and uncertain about their future. Many of us are wondering: Will our new government leadership bring huge changes, shake up housing markets, etc? The answer is quite simple: neither of that!
You can rest assured and have complete peace of mind because there is only one true commander-in-chief in charge of your life, and he is not living in the white house – it's you!
APPRECIATION MAY DROP OFF DURING ELECTION PERIOD
Historically speaking, every time the election year comes, it is advantageous for people who are buying homes, as prices tend to rise slowly but certainly. If you look at California Realtors Association data, you can see that election years through history have a negative impact on housing markets, but this does not mean that you cannot buy a house.
In the year before the elections, home prices rose about 6.0%
In the year of elections, home prices rose about 4.5%
In the year after the election, home prices rose about 5.3%.
After analyzing data from over 35 housing markets during election years,Princeton economists discovered the two main factors that affect pre-election decline in home prices. These two factors are: tight presidential races and different policies between the two candidates. The truth is that many buyers will wait until the elected candidate is in office before buying a home. However, we feel obligated to tell you that housing markets very rarely change on a huge scale, and even if that happens, it returns to normal relatively soon.
CREDITS, DEDUCTIONS, AND REAL ESTATE TAX RATES MAY CHANGE
The credits and tax deductions for home-owners are among the longest running tax breaks we have ever seen, as the Trump administration worked on the Tax Cuts and Jobs Act. Now we have to wait and see if the new administration is going to undo some or even all of that as pertaining to a tax deduction. Reducing the ability to deduct property taxes could be the most important deterrent for first-time homebuyers.
IMPORTANCE OF CONSUMER CONFIDENCE
The housing market and health of our economy are tied together and go hand in hand. When consumers feel confident, it is more likely they will purchase a house. If consumers perceive the economy negatively and elections bring even more uncertainty, well, you can guess on your own.
HOW ELECTIONS AFFECT HOME VALUE
Elections have historically affected house prices by resulting in a lower percentage increase in value. According to California's real-estate market study, home prices usually rise around 1.5 percent less during an election period. An election year is considered a potential loss in value to the largest assets.
Election years are always associated with slower growth. It may be a great opportunity for bargain buyers.
Here is some brief insight into how the 2020 presidential election affects your retirement and financial sectors.
DO NOT ASK WHAT THE GOVERNMENT CAN DO FOR YOU
Right-wing or left-wing, it does not make any difference. The only person responsible for house purchasing and retirement planning is the person you see in the mirror. But since we know that these changes may have an extreme impact on our financial situation, we need to start preparing as soon as possible.
While you cannot control the outcome of the election or housing market reaction, you can certainly take a few steps to improve your chances of getting a house at the best price. You are the only true hero of your story- it is not Washington.
---
THINK IN LONG TERMS, NOT PRESIDENTIAL TERMS
One of the most crucial steps in successful home purchasing and retirement planning is to understand that you cannot time the market. Numerous studies have shown the importance of investing and how employees who kept investing in their retirement plan ended up being very financially successful. On the other side, markets are always floating and they often go up and down, but ultimately back to average.
---
TAXING: A BITTER BUT TRUE FACT OF TOMORROW
We are witnessing one of the largest stimulus packages ever in human history, and the government is discussing another one that will be even larger! But unfortunately, the budget deficit and national debt have never been higher and will continue to grow.
At some point, Americans will have to face the bitter truth, which is paying this money back. Governments of every level – federal, state, and local – will have to find more revenue in different forms of taxes.
OPPORTUNITY ZONES IN 2020/2021
The opportunity zone topic has become a central theme of national debate. The program may remain the same, controversial, even after the elections. But certainly, there are some signs of early success as investments in opportunity zones are accelerating.
Although our politicians may choose to take sides, this program is undoubtedly receiving bipartisan support at the local level.
FINAL THOUGHTS
As always, one of the best things you can do for yourself is to start preparing for major change right now. Start meeting with your real estate agents, as well as your tax and financial advisors to ensure that the 2020 presidential election will not eat away your financial future.
In a tough situation? Let us get Xtremely creative working for you.
Read more about our X-ACT program today http://xoticproperties.com/x-act-program/