Trending Material For Lining And Decorating An Inground Pool Or A Hot Tub
Are you looking to line your inground pool or hot tub? There are several trending materials you could use to do this. These materials each have both pros and cons, so it is important to be well-informed before choosing the most suitable material.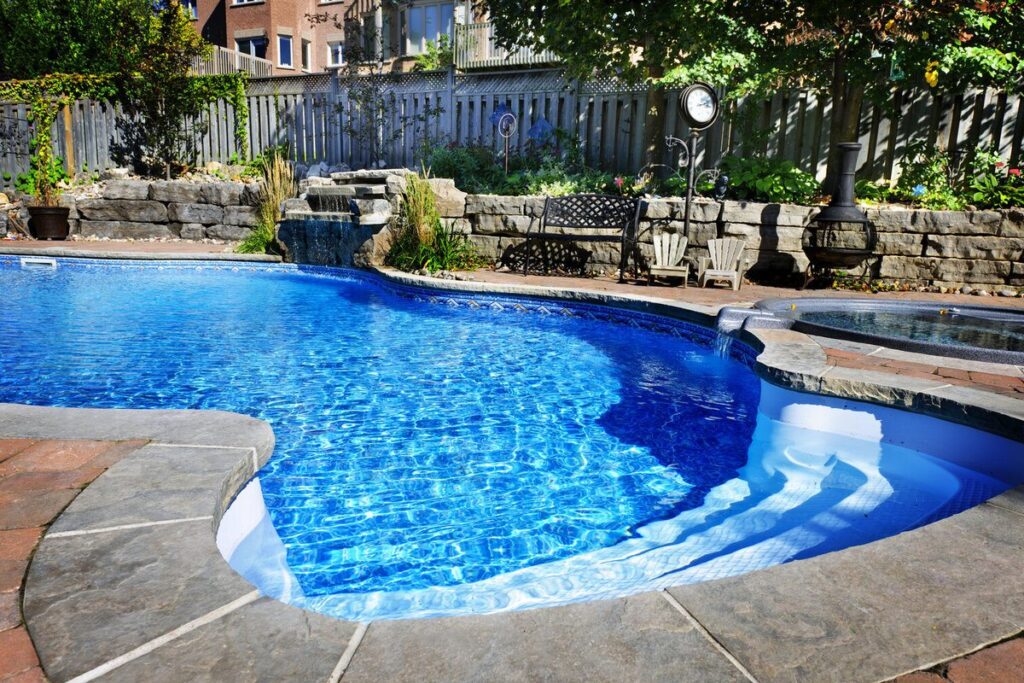 This post focuses on materials you could use to decorate the pool or hot tub's edges and surrounding areas. We'll talk about that later on. Let's begin with the materials you should use to line your inground pool.
Although our company specializes in pebble tec, we are still here to help and provide you with information you need to choose the best lining material for your inground pool or hot tub. Your options include four trending materials: Gunite (concrete), vinyl liner, fiberglass, and pebble tec.
Types of liners
Vinyl liner
A significant number of vinyl liner pools have a rectangular shape; however, they can be customized to fit the pool's size, depth, and shape. Although customizing your vinyl liner can cost more, this option is still typically lower compared to other liners.
Vinyl liners are easier to construct, with the construction process taking about four to eight weeks in your backyard. The best feature about vinyl liners is that they don't foster any algae, which is great for maintenance. Another huge pro is that they are smooth to the touch.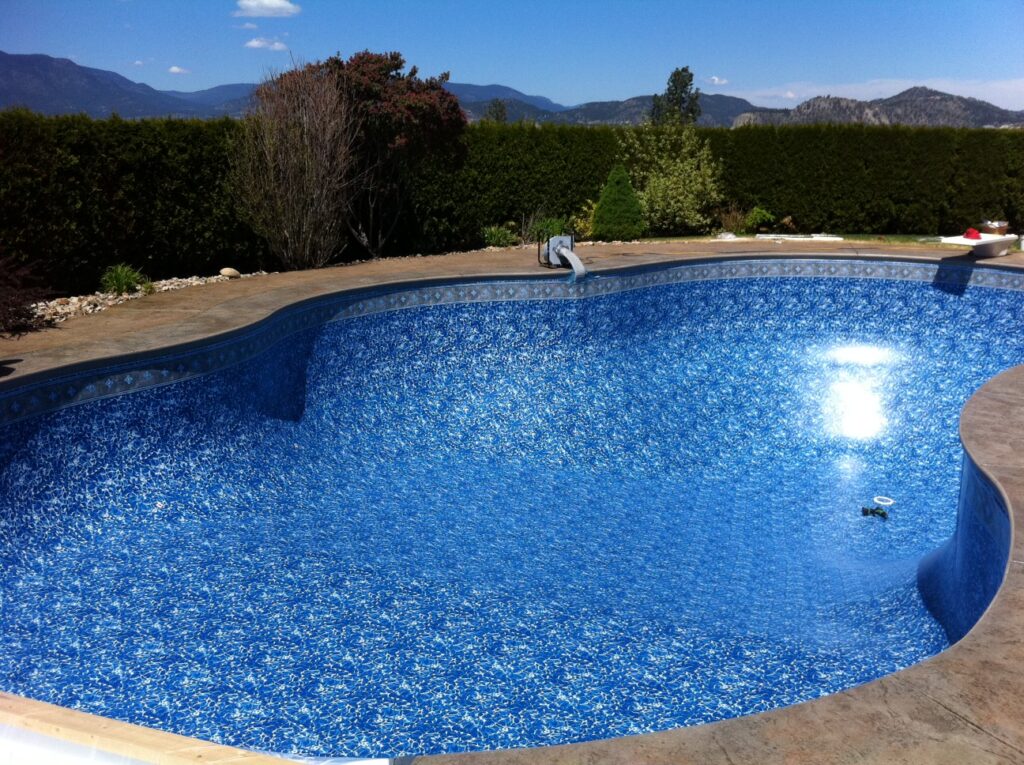 One downside is that vinyl liners are not very durable since they are less than a millimeter thick, and a bump from a rock could cause wear and tear. When using these types of liners, it is important to take good care of them. It also needs to be replaced every eight to nine years, which is a high lifetime cost compared to other liners. Vinyl liners also have a low resale value.
Fiberglass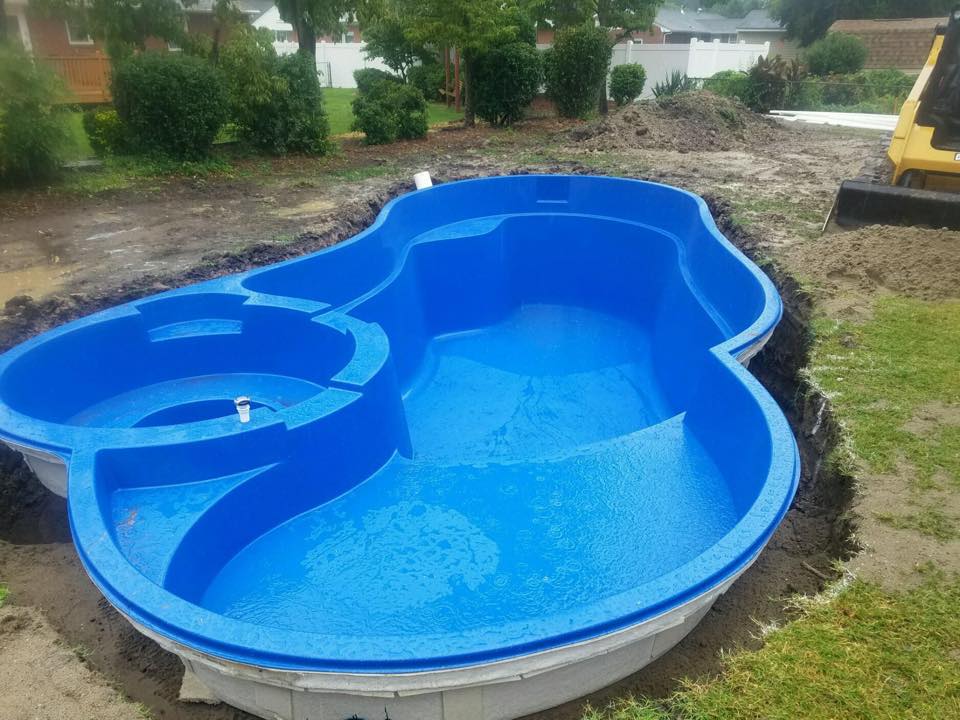 Fiberglass is limited to predesigned molds. However, it can run as big as 16 by 40 by 8.5 feet, and you can customize the pool with aesthetics such as tiles, water features, bench seats, tanning shelves, therapy jets, and colorful lights.
The entire manufacturing and installation process takes four to eight weeks; however, off-site pool shell manufacturing takes two days to install. The interior is smooth to the touch with anti-slip tech on the steps. The material is inert, algae resistant, and uses fewer chemicals during treatment.
Gunite (concrete)
Concrete pools can come in any shape, size, or depth you want. They are more flexible with design features such as vanishing edges, tanning ledges, and even beach entries. They can also be integrated into the landscape's design as a piece of art.
The disadvantage of this type of lining is that they have a high lifetime cost due to renovation expenses. They usually need complete retiling every ten to twenty years. They need more chemicals during maintenance since their surfaces are very porous and promote the growth of algae. They require more maintenance since they'll need to be broomed to get rid of the algae. Gunite linings also take a longer time to install.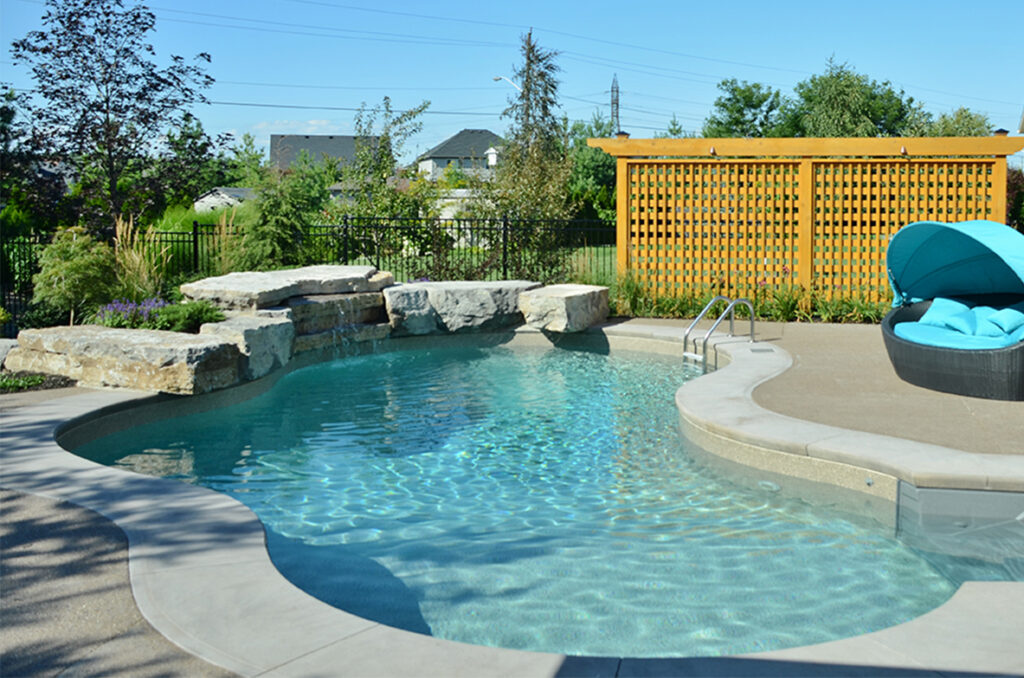 Pebble tec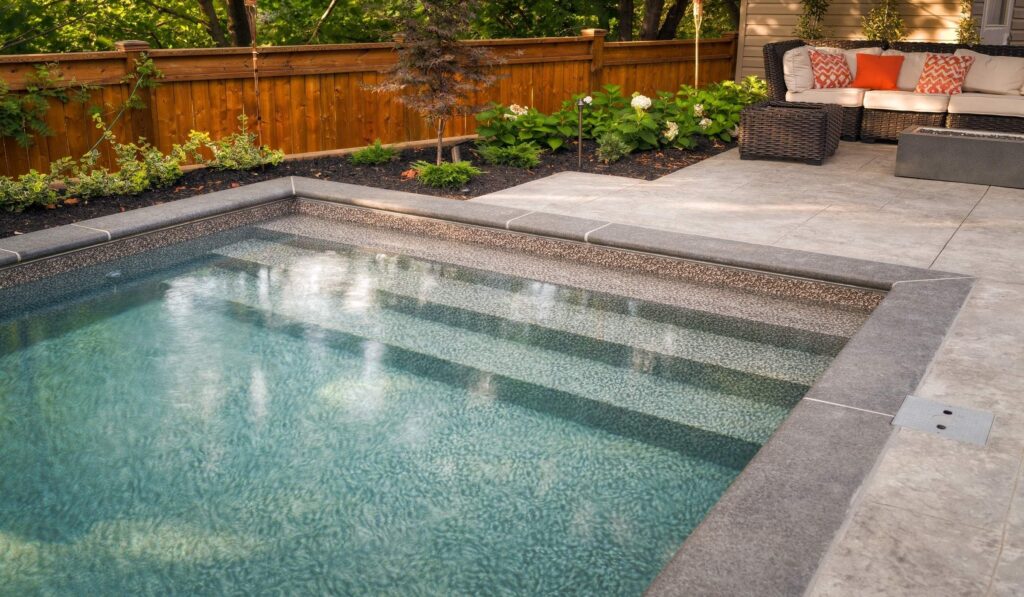 This is the best pool finish that ensures elegance, beauty, and durability. Pebble tec has an earthly-textured finish and offers a durable, stain-resistant, and non-slip surface. It incorporates colors and finishes that add elegance and character to the pool.
If you need a unique and personalized pool, you should definitely consider pebble tec. The pools created by pebble tec are designed to bring some pop to your outdoor living space. You could also complement the pool finish by incorporating pebble tec's fire and water elements to create a unique outdoor architecture.
Pebble tec uses pure materials that have gone through an intense refining process. The rocks used are made of the best texture with deeper, richer colors with four finishes: pebble tec original, pebble sheen, pebble Fina, and pebble brilliance.
The pebbles used in the lining have been imported from all over the world. They have been carefully selected to ensure that the finishes remain perfect.
We also ensure that they maintain their beauty and brilliance every year.
Conclusion
Choosing a lining material for your pool depends on several factors such as the cost of installation and durability. If you want the best material that is aesthetically pleasing and long-lasting, then you should choose pebble tec lining for your pool and hot tub.