Creating a Comfortable and Inviting Home with Sectionals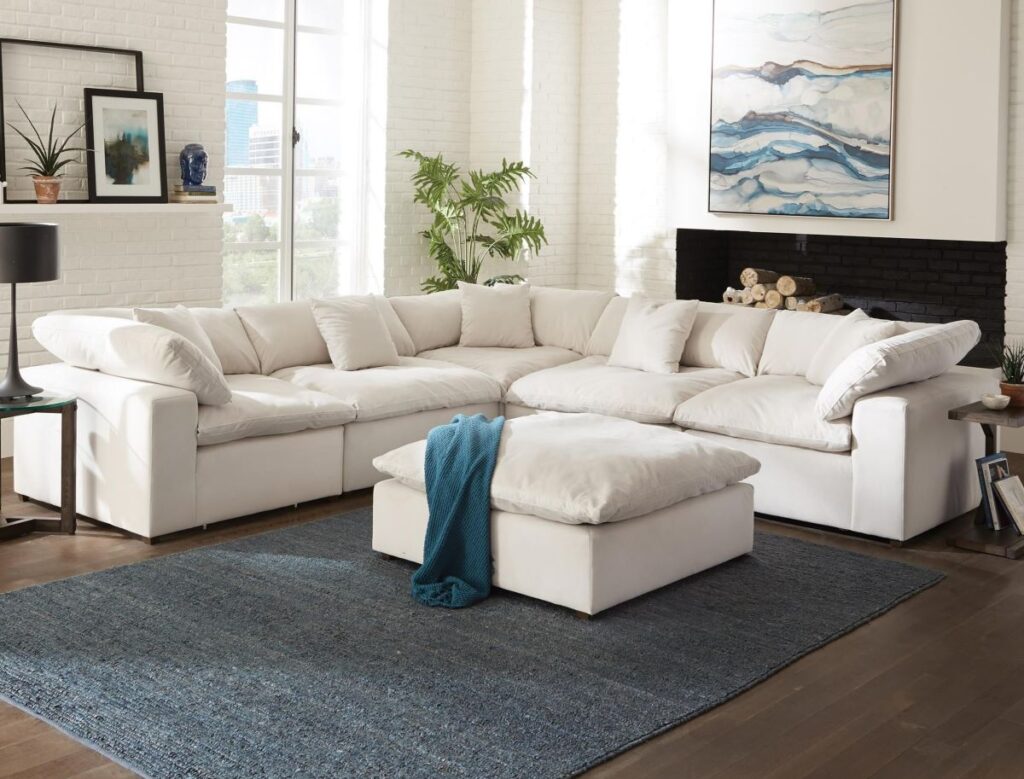 Sectionals provide an excellent spot to relax during summers and winters. They're perfect for families or a group of friends, and they have more than enough space for people who prefer quiet times. Sectionals come in all shapes and sizes, designs, materials, and prices.
This article lists information about the current best sectionals available for sale. Read more to find out.
TYPES OF SECTIONAL SOFA BASED ON CONFIGURATION
ANGULAR (L-SHAPED)
Sectional sofas with an L-shape configuration are the standard and most common type. They look great in big or small rooms. The seating on a sectional sofa may come in three or more. Sectional sofas function as dividers in a floor plan and look great with a carpet and a coffee table in the middle. Putting them in a corner also creates the illusion that a small room has more space than it has.
DISCOUNTED L-SHAPED SECTIONAL: CHAPPELL 3 PIECE 117″ WITH LOVESEAT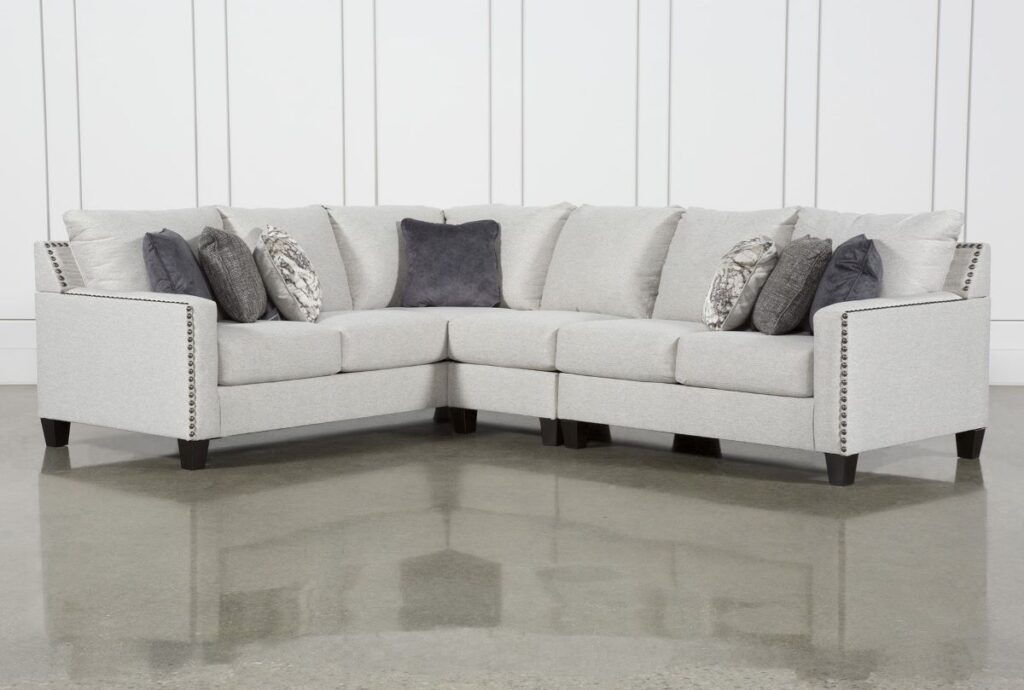 One of the best offers by Living Spaces under $1000 is the Chappell 3 Piece 117″. This L-shaped sectional takes the centerpiece for the cool, off-white color and modern design. The trims have nail heads that pair well with other industrial-type, minimalist furniture. In addition, it's available in different colors and textures like marble grey leather and abstract canvas.
CURVED
Curved sectionals don't get the attention they deserve compared to L-shaped sectionals. However, an individual with a good eye for interior design sees the potential of a curved sectional. If placed in wide-open spaces, it gives a sense of closeness among people without feeling too cramped at the knees. They're great indoors and outdoors, but they work better for the latter setup.
RECONFIGURABLE CURVED SECTIONAL: SAUSALITO CURVED SECTIONAL IN NATURAL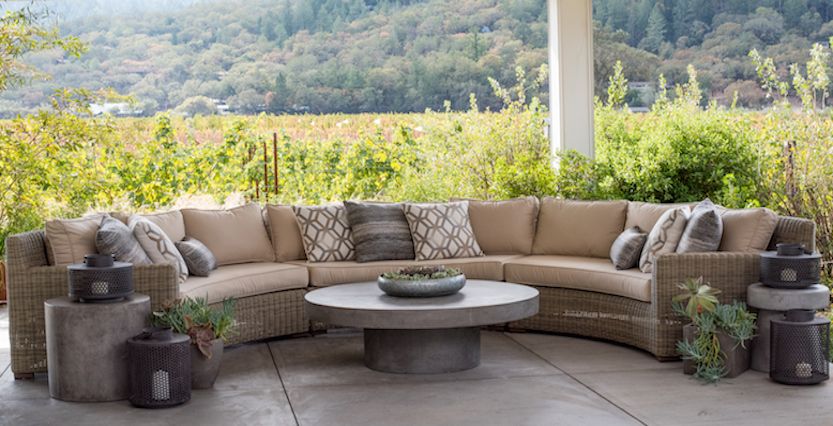 Terra Outdoor Living specializes in furniture ideal for spaces with a lot of light and air. Their Sausalito Curved Sectional is sold separately, making it easy for homeowners to decide the best outdoor setup.
The Sausalito is made with weather-resistant wicker. Each sectional ranges from $800 to $1200, but this sectional looks amazing in beach or vineyard backdrops.
There are other configurations for sectionals like U-shaped and modular. The Sausalito is modular, which means this can be re-arranged, combined, separated – designers are free to place them anywhere inside or outside a house as they see fit.
TYPES OF SECTIONAL SOFA BASED ON MATERIAL
LEATHER
Leather sectionals look classy and expensive. If you have a house with an eclectic theme or Art Deco style, leather sectionals are great additions. Anything in leather instantly communicates rich and sophisticated. Unfortunately, not many people like leather due to comfort issues, but compared to fabric sectionals, they're easier to clean.
PREMIUM AND CLASSIC LEATHER SECTIONAL: BEAUMONT SECTIONAL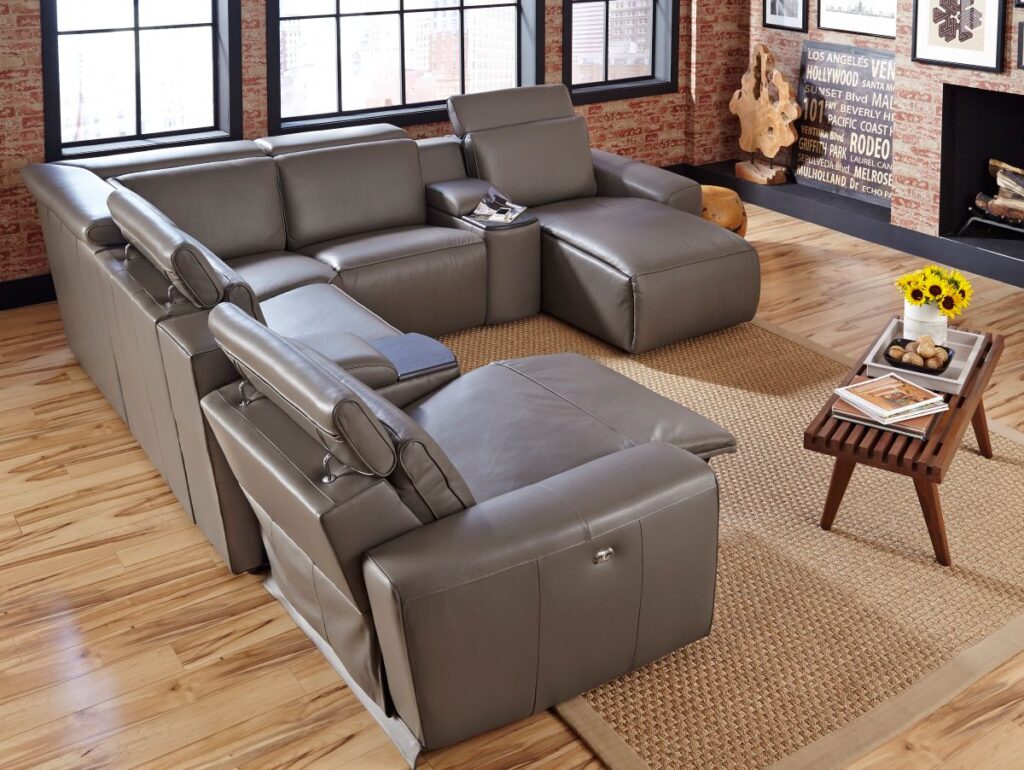 Arizona Leather Interiors makes impressive furniture with leather upholstery. Although they're not precisely Italian furniture makers to be genuinely called classy and expensive, they customize pieces.
Their Beaumont Sectional can be made with either Tucson blue leather that is easy to clean or ALC Select, making it last for more than a decade. Pricing for the Beaumont Sectional is dependent on the configuration, choice of leather and fabric, and dimensions.
FABRIC
This is the type of material homeowners choose due to its affordability. It also doesn't take too much time to make – custom fabric sectionals are completed quicker than leather sectionals. Fabric sectionals have washable components, but they also need specialized cleaning services if they're stained heavily. They're comfortable in warm and cold temperatures and allow air to travel through, which is essential if you're drying it out.
DISCOUNTED RECLINING FABRIC SECTIONAL: POLARIS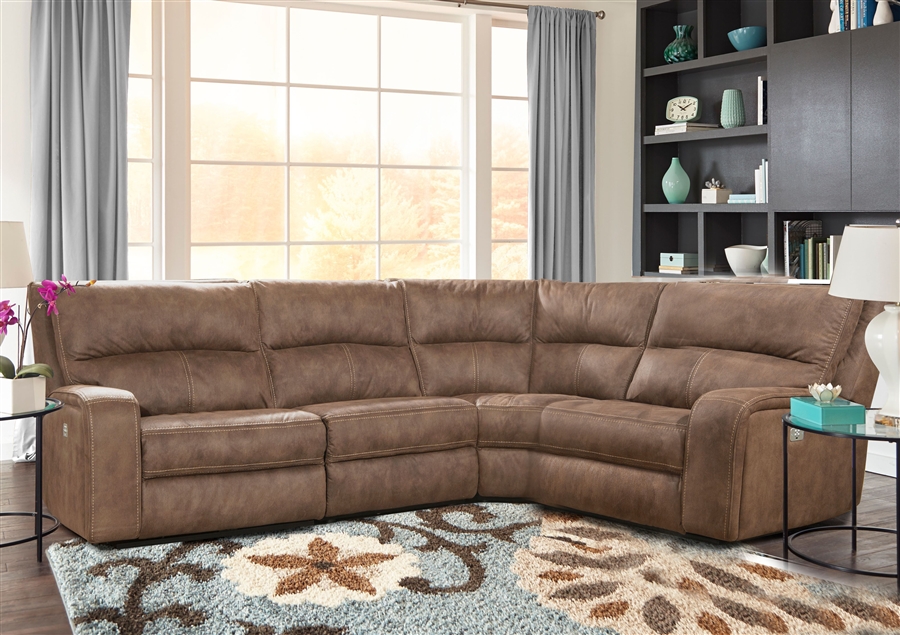 Reeds Furniture has a wide selection of sectionals – both leather and fabric. The Polaris Contemporary Power Reclining Sectional is a very modernized sectional with fabric upholstery. It has USB ports for charging, perfect for kids and adults who spend their weekends on their phones. The good news is that there has been a recent price drop, with the previous $3700 sectional now priced at $2700.
---
FINAL THOUGHTS
While several other materials are used for the upholstery of sectionals, fabric and leather remain the top two most commonly used. Sectionals placed in a living room or a family room give individuals a temporary break from their busy schedules. A lot of furniture shops offer discounted prices for sectionals, and if you're not worried about spending extra, then you can always go for classy leather.
Would you like to meet our team?
Contact us at info@xoticproperties.com to schedule time.