Materials for Kitchen Countertops
Southern California is looking forward to trendy kitchen countertop designs going into 2021. If you are in the market for a new, stylish kitchen countertop to express your unique personality, keep reading to learn about some popular styles you may consider:
GRAND GRANITE KITCHEN COUNTERTOPS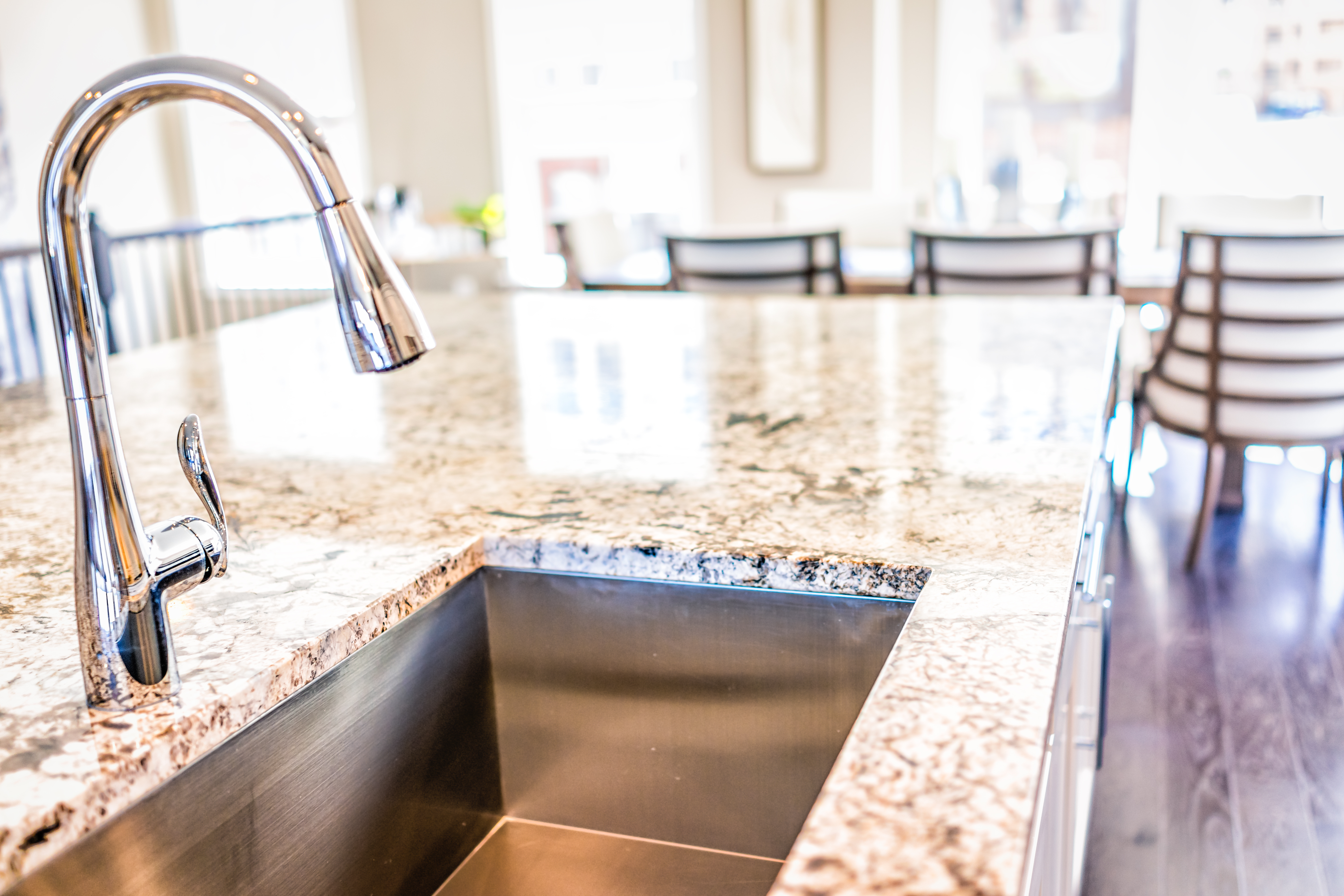 Who doesn't admire a lovely-placed granite kitchen countertop that acts as the perfect accent for a beautifully designed kitchen? California granite kitchen countertops are the perfect choice for lasting beauty and durability. They will be the showpiece of any heavily-used kitchen.
Granite kitchen countertops are able to withstand everyday use; they are porous but not to the point where stains will permanently mar their surface. They can even last up to 100 years if they are maintained properly. However, it's a heavy material and these types of countertops require heavy cabinets to be installed underneath them. The cabinets must be able to support the great weight of a granite countertop. Granite is mined and cut into sizable slabs produced in various regions in the world including South America, Italy, and China.
---
HIGH-QUALITY QUARTZ COUNTERTOPS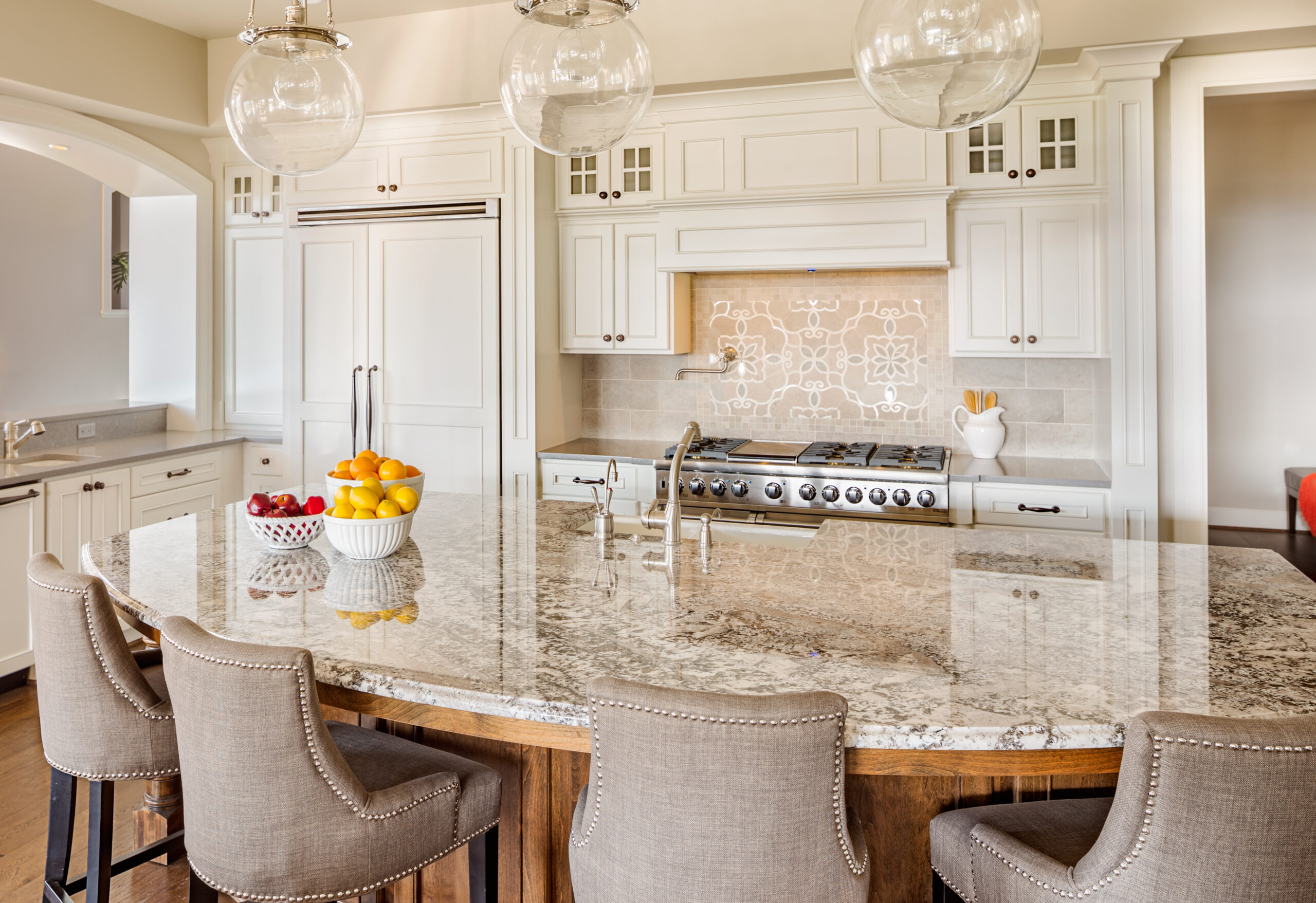 For a touch of class, you will want to purchase a quartz countertop for your kitchen. They are both attractive and functionable at the same time. They are especially great if you have young children running around in the kitchen, as they are known to not scratch or stain easily. They do not require a lot of maintenance either.
Something important to be aware of is that quartz kitchen countertops are sensitive to hot items being placed on them because they can scorch. So be sure that you are careful when placing hot items on these countertops.
They will last anywhere from 10 to 15 years and some manufacturers will supply long-term warranties for their products. Other manufacturers may even supply lifetime warranties for their quartz kitchen countertops.
Quartz is mined and bound together with other pigments before being put together with binders to make into kitchen countertops. If you purchase a quartz kitchen countertop, make sure that it is made of mostly genuine quartz. Look for the National Sanitation Foundation quality assurance rating for your quartz countertop. It should be made of 93 percent natural quartz and 7 percent of binders and other pigments.
MARVELOUS MARBLE KITCHEN COUNTERTOPS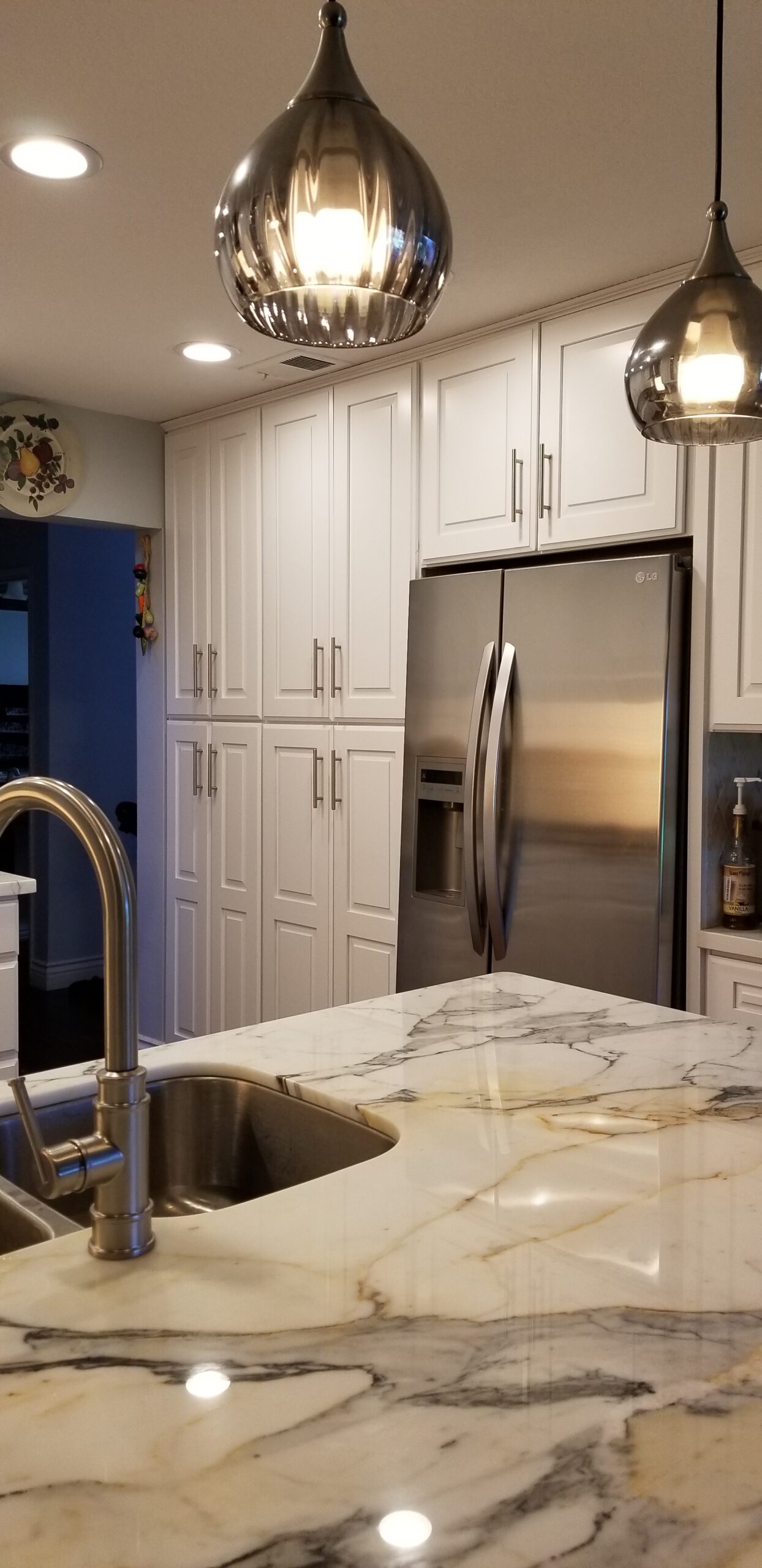 Marble kitchen countertops add luxury to any kitchen design. But they should be placed in kitchens that are not usually busy. Marble kitchen countertops come in many colors and are cut into different shapes depending on where they are manufactured. Marble is a natural material, so if you want a natural-looking countertop in your kitchen, then marble would be an excellent choice.
Marble is heat and spill-resistant if they are properly sealed but be careful with acidic spills on marble countertops. Even when sealed, marble is vulnerable to acidic substances, such as milk, wine, tomato juice or lemon juice. One space can eat through the surface of the countertop and leave a dull scar. Taken care of properly, marble countertops can last over 100 years which makes them very durable.
Modern marble production is dominated by four countries that mine around half of the world's marble: Italy, China, India and Spain. Other countries, including Turkey, Greece and the United States, also have marble quarries.
Natural stones have always been our favorites, but you can also buy manufactured countertops that resemble these for far less money. Regardless of what you choose, have fun matching colors and textures to create your own personal materpiece.
Looking to sell your home? We buy homes in ANY condition.
Reach out to us to today at 949-377-0005.
---
For more home improvement tips check out our other blog posts.
Home Interior Design Styles

Need some thematic inspiration for interior design? Or maybe you're interested in styles that are popular and want to learn more? Read about the different type of styles in this post.

Staging Your Home Before Selling is Critical

Staging is one of the most important things you can do when selling your home. Two of the most common mistakes I see (aside from incorrect pricing) are home owners who take their own photos and failing to stage their property.

DIY – Creative Home Spaces for Quarantine

There are countless creative projects that you can do around your home space in this time of quarantine