Dreamin' Big About Post-Quarantine Travel: Okinawa
The year 2020 was difficult for all of us. Being in quarantine for so long has made us reflect on what we really want in life and how we should enjoy every day to the fullest. And who doesn't love to travel and enjoy a well-deserved vacation, right? If you have always dreamed of taking a vacation in Japan, then Okinawa is the perfect place to go.
This majestic island located in the south of Japan offers unique natural landscapes, charming beaches, delicious gastronomy, wonderful historical monuments, and much more. Therefore, we will share some incredible activities you can do during your vacation in Okinawa.
---
THE MAIN STREET: KOKUSAI DORI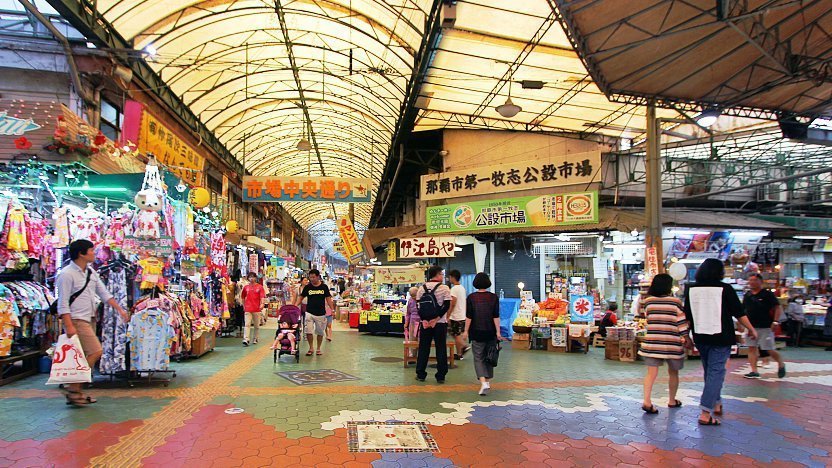 This is the street you want to take a walk on to experience the atmosphere in the city. It is the most touristic street in Okinawa and also the one that attracts more local youth. Here, and in its surrounding area, you will find many great restaurants such as the famous Yunangi restaurant that offers the best local food, bakeries and many stores for tourists with souvenirs and typical sweets. By the way, something you can't miss is eating lots of yams and sweets made with
them– they are delicious!
OKUMA BEACH
In the north of the island, there is one of the most beautiful beaches of Okinawa: Okuma Beach. It is a medium-sized beach with water that glistens of beautiful colors. The colors of the sea is one of many amazing aspects about Okinawa. While the beaches are not as impressive, the sea certainly is. Several shades of blue are intermingled in the crystal clear water that gives a glimpse of the coral areas. This beach has a great resort called the Okuma Private Beach Resort. It offers high-quality accommodations and has some recommended hot water baths.
HIJI FALLS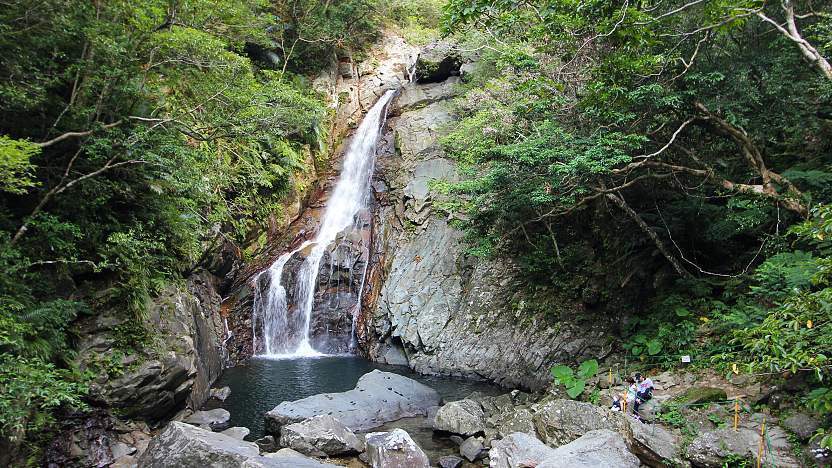 The Hiji falls is recommended if you want to take a walk through the forest in the middle of nature. It is located in the north of the island, also near Okuma beach. You can arrive by car, park, and walk the
30-40 minutes of the prepared route to the waterfall. It is a short and pleasant walk that will allow you to get in touch with the nature of the island in a serene environment.
---
BUSENA MARINE PARK
If you go with children or haven't dived or snorkeled much in your life, the Busena Marine Park can be a good option. It is a hotel that has a typical glass bottom boat service. You can also see some great coral areas just a few meters from the beach. Interestingly enough, there is a structure in the shape of a silo where you can enter and descend 4 meters below water level. There, you can observe the breath-taking marine life through small windows. This structure was created in the seventies. It is surprising to know that in those times, the Japanese already had this type of tourist attraction.
Okinawa is an incredible tourist destination and once you visit it, you will want to come back to continue enjoying its amazing nature and culture. For this reason, the recommended time to experience and enjoy this magnificent island is around 10-14 days.
Invest with Xotic Properties today and your own vacation to Okinawa can be paid for. Contact us to learn how. 949-377-0005
---
Check out our other blog posts on "Dreamin' Big"